A creative services company specializing in website development, advertising + graphic design, brand identity and commercial photography.

One thing that sets us apart...
Website Development & Programming
Full-Service Commercial Photography
Graphic Design & Print Advertising
Brand Identity, Trademarks / Logos
Strategy & Sales Marketing


Website design and programming, marketing literature and advertising design, a full-line of commercial photography services and brand identity – integrated within a single agency. This provides our clients unmatched creative control, reduced production cost and the strategic advantage of a single source provider to ensure every aspect of brand communication is cohesive and on target.
Product Manufacturing
Wholesale Distributors
Retail & Merchandise
Software / Hardware & Technology
Architecture & Engineering
General Contractors & Construction
Commercial & Residential Properties
Interiors, Hospitality and Healthcare Facilities
• ABB Process Analytics
• ADM-Micro Inc.
• American Safety Razor
• Boxley Materials Co.
• Damon Co.
• Dandelion Feet Inc.
• ITT NightVision
• John C. Nordt Inc.
• Kaydon Electro-Tec
• Quibell Beverages
• Studio Metalworks
• Revcar Fasteners
• Soft Solutions IT
• Shrewd Archery
• Smith Beverages Corp.
• Tetra Pond Group
• Virginia Furniture Market
• Walker Machine Foundry
• AECOM | Design
• Avis Construction
• Allegheny Construction
• Blue Ridge Home Impr.
• Boxley Materials Co.
• Branch & Highways
• Breakell Construction
• Crawford Construction
• Doherty Interior Design
• F&S Building Innovations
• Hill Studio A & E
• H. M. Darby Construction
• Jones & Jones Architects
• J.H. Lawrence Interiors
• OWPR Architects
• Pitman Construction
• Prescott Construction
• Thompson & Litton
Architects, Engineers, Contractors, Home Builders and any company that is in the business of providing products and services to serve the development and completion of commercial or residential facilities, requires
professional architectural

and

location photography

to illustrate their capabilities and accomplishments. We provide this as a stand-alone service or as a part of an integrated marketing program.
Our capability in
product photography

combined with our expertise in print, packaging and website development, allows us to provide companies or individual in these markets a single and powerful resource for all of their marketing and advertising programs. Our in-house photography studio allows us to be a single source agency for design and development of product catalogs and e-commerce websites.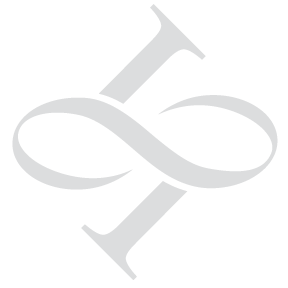 Hazelgrove | Agency - Roanoke Va, website development, web site design, logo design nd social media marketing located in Roanoke, Virginia. We work with clients from all facets of commerce to provide advertising, graphic design for for print and internet. Also, websites, Roanoke, Va and Website development, Roanoke, Va, Salem, va - product and architectural photography, Blacksburg, Va - providing logo design, Salem, Va and marketing, website development, in South West Virginia
Graphic Design & Advertising
Catalogs / Capability Brochures
Sales Kits / Product Manuals
Annual Reports / Collateral Systems
Direct Mail / Posters / Banners
Menus / Invitations / Newsletters
Conference / Trade Show Booths
Packaging / Point of Purchase
Maps / Diagrams / Charts / Illustration
Book Design / PowerPoint Presentations
Print Advertising / Online Campaigns
Directory Advertising / Employment Ads
Logo Design, Roanoke, Va
Company / Product / Service Trademarks
Stationery / Business Cards
Product Labels / Apparel / Vehicles
Exterior Signs / Banners
Naming / Tag Lines / Branding
Packaging & Kits
Product Packaging / POP Displays
Food and Beverage Labels
Strategy
Secondary Research
Brand / Identity Strategy
Naming & Slogans
Copy Writing & Content
Media Placement
Websites & Internet
Website Design, Roanoke, Va
Search Engine Optimization
On-Line Image Galleries
Virtual Tours / Video Integration
Social Media Marketing
Studio Photography
Product Photography
Advertising Photography
Portrait Photography, Roanoke, Va
Fine Art / Photo Illustration
Architecture Photography
Architectural Photography
Interior Design Photography
Real Estate Photography
The following list of printers is being provided to serve clients that need recommendations for commercial printing services. It also serves the purpose of website search result optimization. If you see your company listed and would like it removed, please contact us.
Chocklett Press Inc
2922 Nicholas Ave NE,
Roanoke, Virginia 24012
(540) 345-1820
Southern Print & Copy Co
2406 Franklin Rd SW, Roanoke,
Virginia 24014
(540) 342-7774
Source 4
4721 Starkey Rd.
Roanoke, Virginia 24018
(540) 989-6848
http://www.source4.com
Bison Printing Inc
1342 On Time Rd,.
Bedford, Virginia 24523
(540) 586-3955
http://www.bisonprinting.com
Art Printing Co.
120 Luck Ave SW
Roanoke, Virginia 24011
(540) 342-0224
Walters Printing & Mfg Co
315 22nd St NW,
Roanoke, Virginia 24017
(540) 345-8161
http://www.waltersprinting.com
Roanoke Printing Co Inc
409 1st St SW,
Roanoke, Virginia 24011
(540) 342-4423
Select Group
2033 Cook Dr,
Salem, Virginia
(540) 772-7835
http://www.selectgroup.us
Salem Printing Co
900 Iowa St, .
Salem, Virginia 24153
(540) 387-1106
http://www.salemprinting.com
Southern Printing Company
5011 Industrial Park Road,
Blacksburg, Va 24060
(540) 552-8352
Hazlegrove | Agency • 2608 Wycliffe Ave. • Roanoke, Va 24014 • (540) 819-4356